urania_hime
Hello World! :D
Here I am again, bearing photos and even more photos from this beautiful town in this beautiful country! :)
Actually, I've been meaning to write an update for quite a while, but in the end was always to lazy... but that changes now, and here come an aweful lot of pictures from...
Okay, so

flaschengeist
said in my last post she wanted to see some photos of the uni campus, and even though the photos don't really represent how awesome and simply
cosy
it is, I am still happy to oblige! :)
Sculpture in front of the university hospital. It's what greets me first when I go to uni. It reminds me of penguins... :3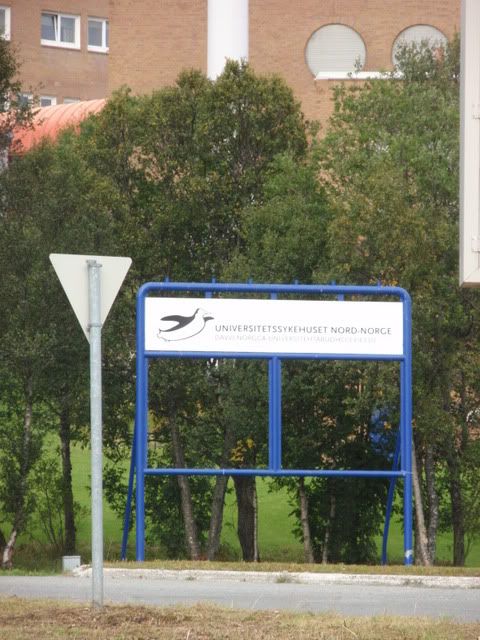 ... which could be the intent, seeing as the mascot (?) of the uni hospital is a penguin! :D I don't quite know why since we're away from the South Pole a bit, but it's still cute.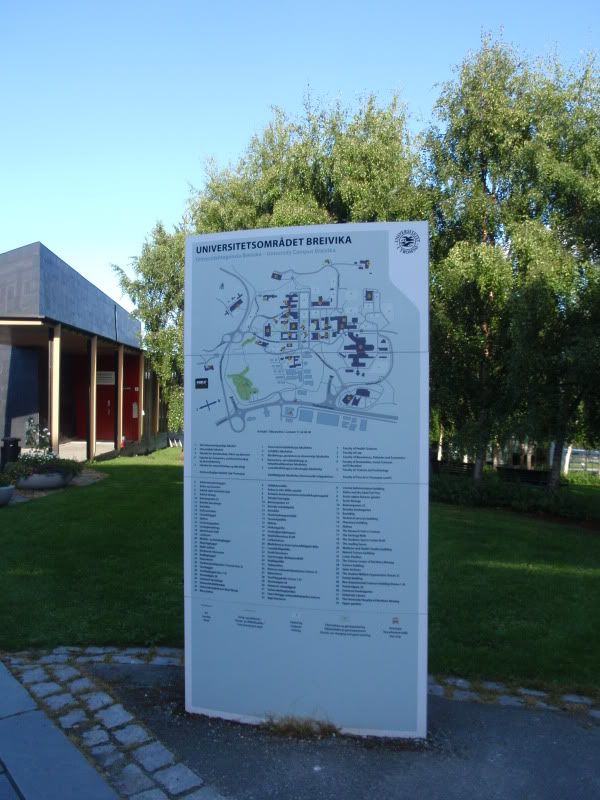 A campus map (where you can't really see anything, sorry!)
The "Huginn bakken", one of the main paths crossing the campus (the other one is the "Muninn bakken"; they are named after Odin's ravens which are the uni's mascots, standing for thought and memory).
Ski jumping runs not far from the campus! :D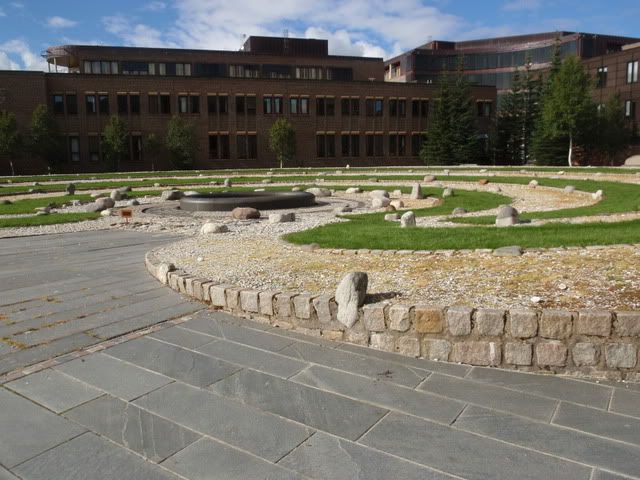 The place in front of the humanities building (which is where I study :3)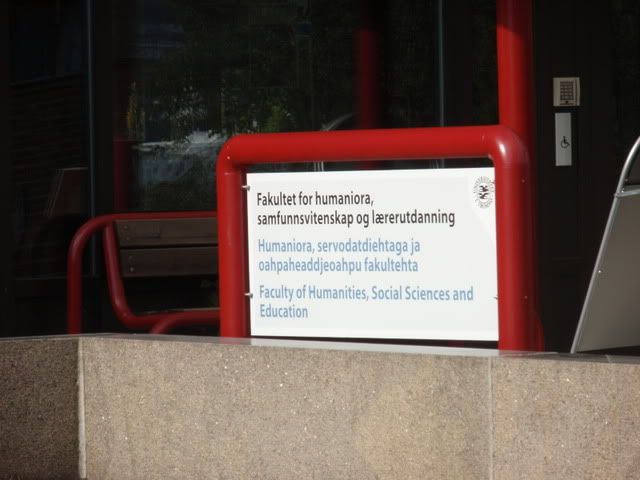 All signs have to be in Norwegian and Sami. :D Some have English, too.
Gandhi statue (he was at the uni once), there are some nice banks where you can sit and from where watch the busses go by.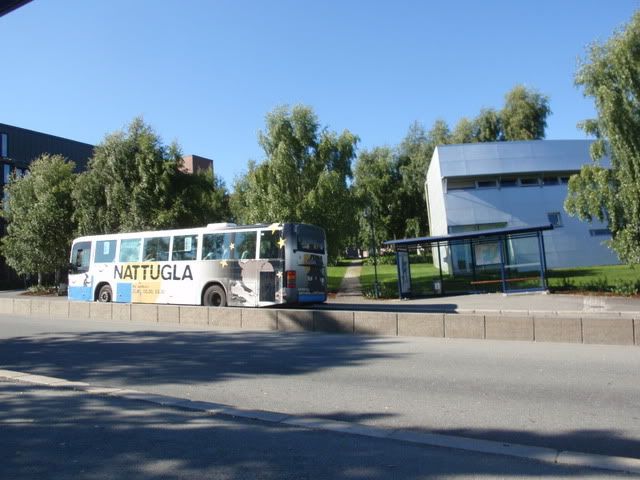 I took this picture while waiting for my bus! "Nattugla" means "night owl" and it is the name of the busses that go at night on Fridays and Saturdays and are expensive as hell (and not covered by your bus card!).
I guess that's it for my uni pictures, but do you want to see some pictures of my way to/from uni? Yes, I thought so. :P
You can take this way. It's a bit boring because it looks like some country road somewhere, but still pretty neat because you can see the sea and the mountains off to one side and at the moment there are pretty violet flowers and Tromsø palm trees growing there.
What are Tromsø plams trees, you ask? Well, see for yourself: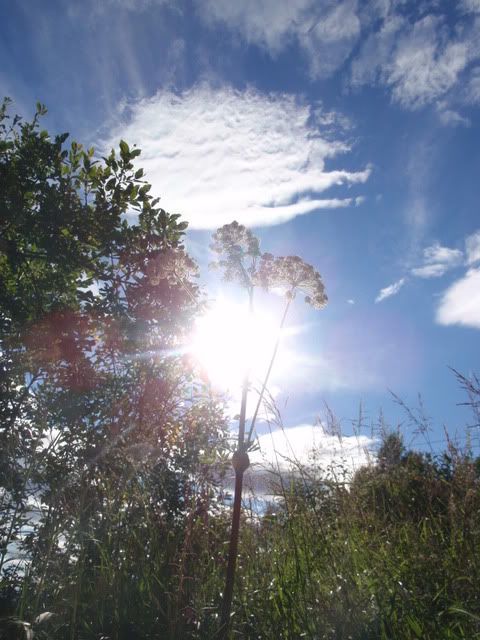 Not palm trees at all! Just some weird plant that can grow up to two and a half meters. :)
So anyway, if the road bores you, you can just walk to uni through the forest! :D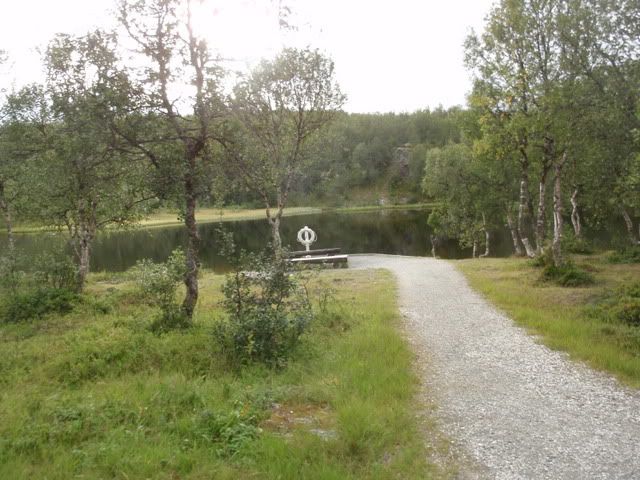 A lot of lakes in the forest.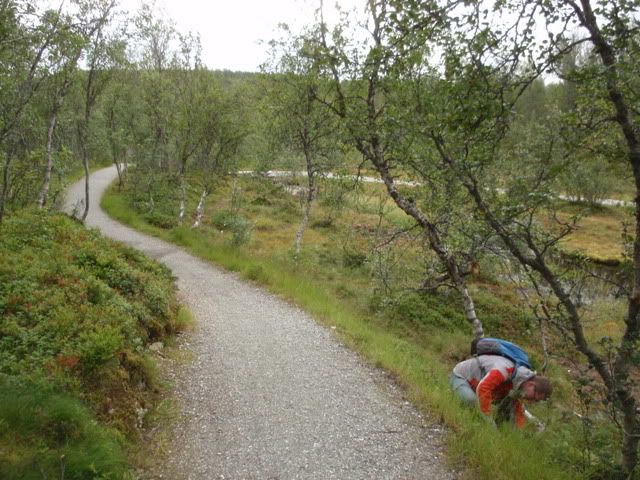 To the side of the path you can pick mushrooms and blueberries (as demonstrated here!).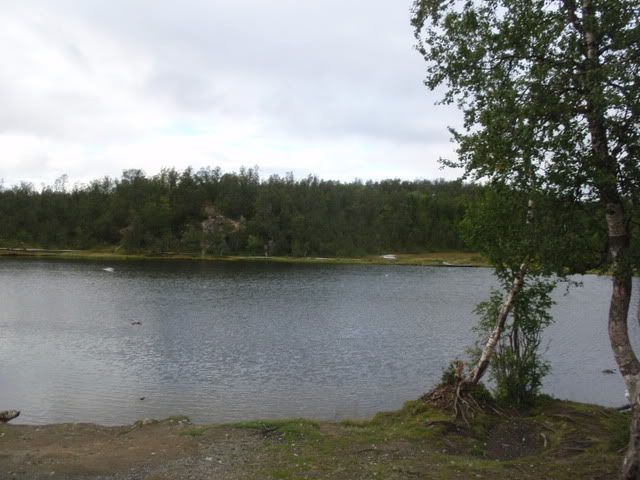 Another lake on the way to uni.
But now let's proceed to some other impressions. :)
Way to Hamna (a district of Tromsø; I live in Stakkevollan by the way :)) where I had to go to get my package with my duvet in it! After crossing the forest and thinking I had lost my way, I was really glad when houses came into view!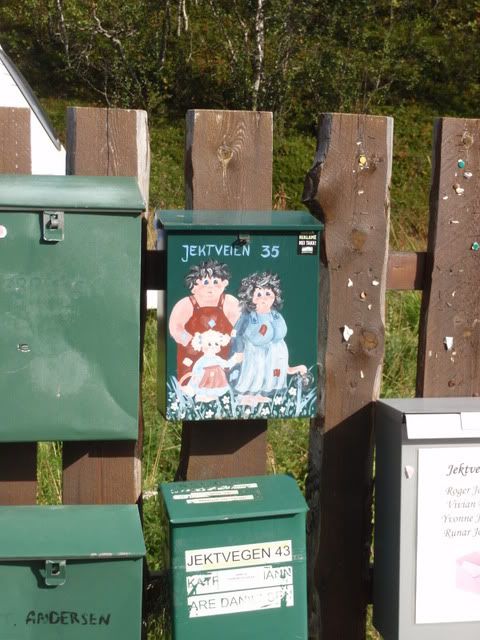 Postbox in Hamna.
And this are our postboxes in Ørndalen (the student housing complex where I live), not a fragment as pretty!
Maybe I should take some photos of the housing complex some time, it's really cool! It consists of red and yellow and blue wooden houses with two flats for students and two appartments for families in each!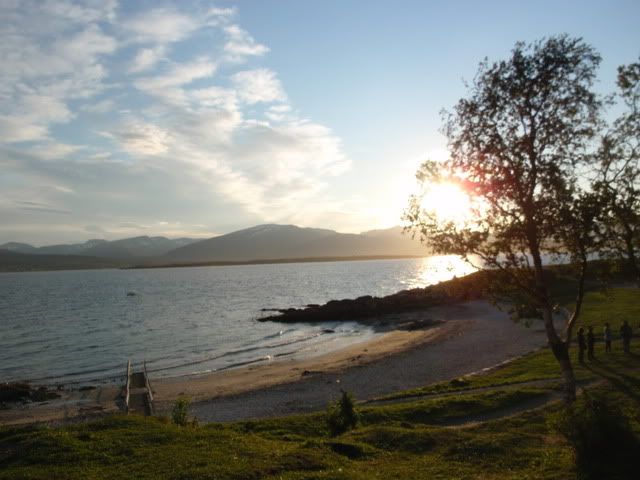 The "Telegrafbukta", Tromsø's only beach. xD
And Telegrafbukta again. :)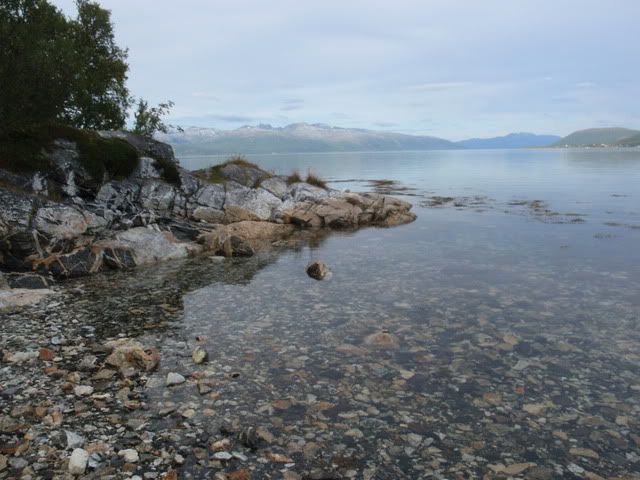 That's as close as you can get to a beach near Ørndalen...
... but at least the rocks are pretty and glitter in the sun. :)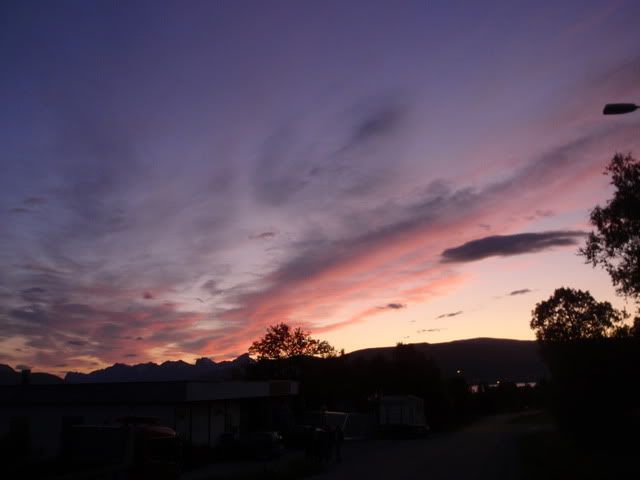 Sky at about 11 o'clock a week ago, on the way to the centre (to catch the bus home!) from Åsgårdsveien, another student housing complex.
Some friends and I hiked up a mountain to get a better view on Tromsø - on our own this time. :D
Needless to say, the view was pretty good!
I even like the manhole covers here! xD
And as a bonus I present you: food packaging that looks cute: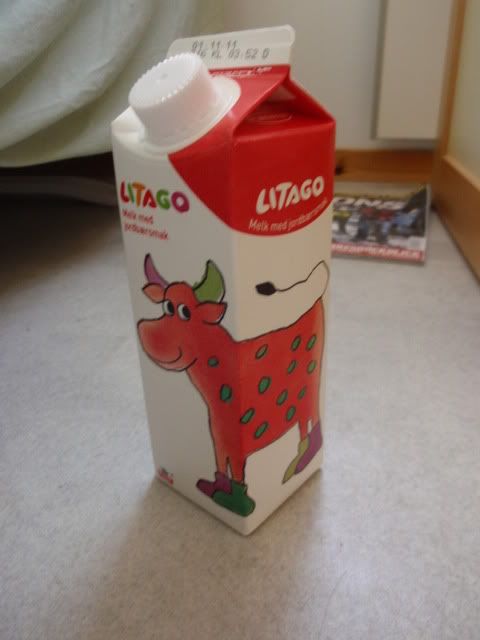 Strawberry milk! Very yummy! :3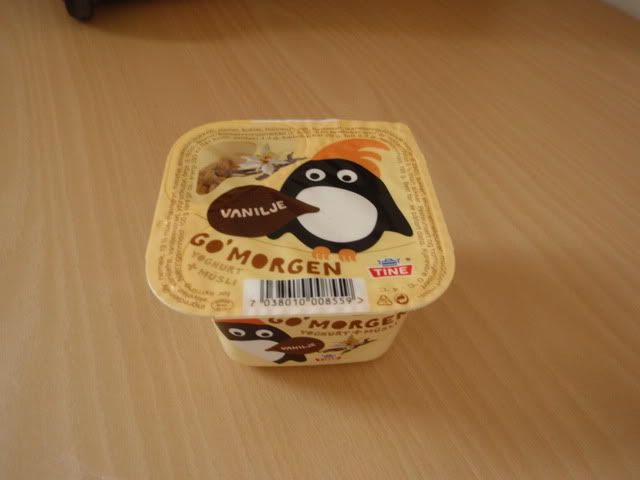 "Good morning" yoghurt! Really yummy, too! xD
Soooo, phew, those were a lot of pictures! I hope you enjoyed though! :D I will try to update/comment more often again... if anyone even wants that, that is. :P