The subject line doesn't have anything to do with, well, anything, I just watched the film yesterday and liked it and needed a subject line. Also I AM TOTALLY A STAR, TOO! :P
Well, well, if this week went the best possible way it could! :)
If you're friends with me on Twitter, too, I might have already spammed you with my self-centeredness and I'm sorry for that, but yeah, I'm so happy right now! :)
Awesome things to happen to me this week:
- got an 1.3 in my Norwegian oral exam!
- written exams in Norwegian and Interscandinavian (is that a word? xD The subject is about understanding the other Scandinavian languages...) went okay, too, hope I didn't suck too much in Norwegian though xD
- passed the Old Icelandic exam which I never would have thought possible!
- finally got my European Ethnology term paper (from last summer) back and it turns out, I scored a 1.0! That's super awesome since this
one
grade accounts for my whole side studies (European Ethnology that is ;)) and thus I have 20 SP I finished with a 1.0!
And last but very much not least:
I was accepted for a place in Tromsø! Granted, it was the Erasmus programme which accepts practically everyone, but it's still making me insanely happy! :D I already signed the... "Annahmeerklärung", I don't know what it is in English... acceptance decleration maybe? Oh, well, anyway, I'm going to be there for almost a year, studying at the world's northernmost university and if that's not the epitome of cool (pardon the pun), then I really don't know what is. :)
Tromsø, here I come!
Click me for the uni website! :D
Isn't it pretty~?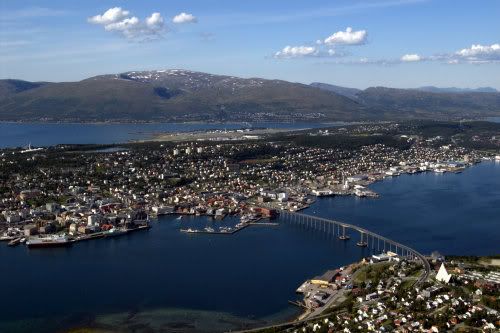 And click me for the Tromsø tourist website!
Yeah! :D Oh, and now that uni is over for the semester I guess, I have enough time to post the third and last photo spam about my travel to the Baltic states. It's about Estonia. Does anyone still want to see it? :)
Så, ha det gøy, da, alle sammen! :D
And excuse my crappy English, I keep wanting to use Norwegian prepositions and shit, so that's that... :/