urania_hime
Okay, so I'll try to update my LJ now, and hope there isn't another DdoS attack! I've been meaning to do that for quite a while now, but LJ has been down every time. :/
And I've been neglecting my flist dreadfully and am very sorry. I had quite a bit to do the last week(s) and just handed in my home exam yesterday. So now I have aaaall the time in the world to procrastinate and catch up with everyone. :)
Sooo, I still love it here in Tromsø. And it's not as if nothing has happened, but there hasn't been a lot happening either, so I thought I could post some pictures until I can think of something interesting to write.
Now we have already entered the polar night, and it is dark a lot, but I took a walk to the shops on the 18th, one of the last days where you could see the sun above the mountain, and because I was very lucky, there was a beautiful sunset (at midday!) and lots of pretty snow. Fortunately, I took my camera with me.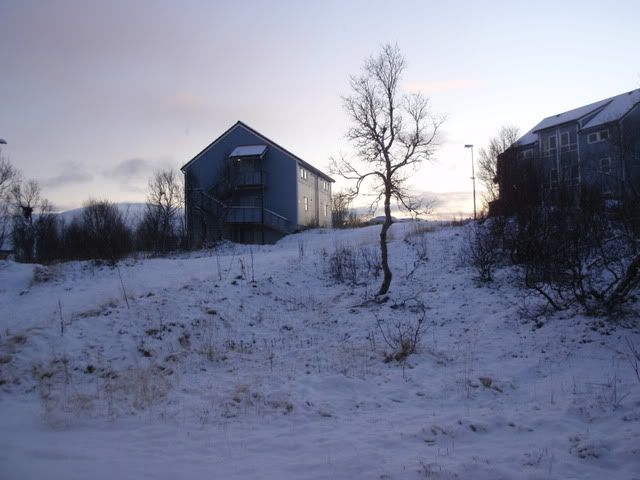 This is the view as you step out our front door. And then the trek to the Coop beginns...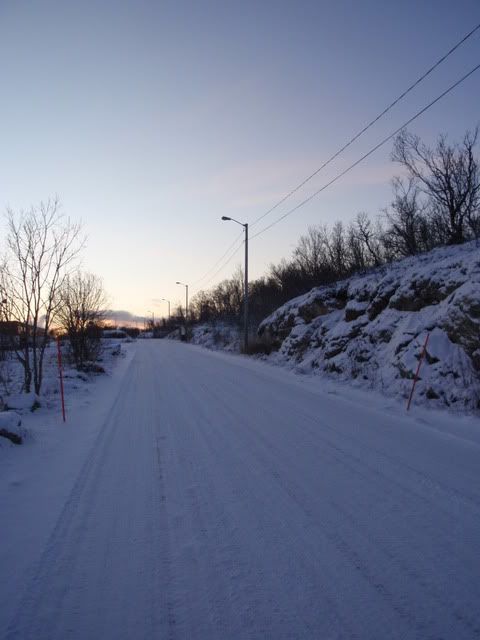 Along a street without any pavement.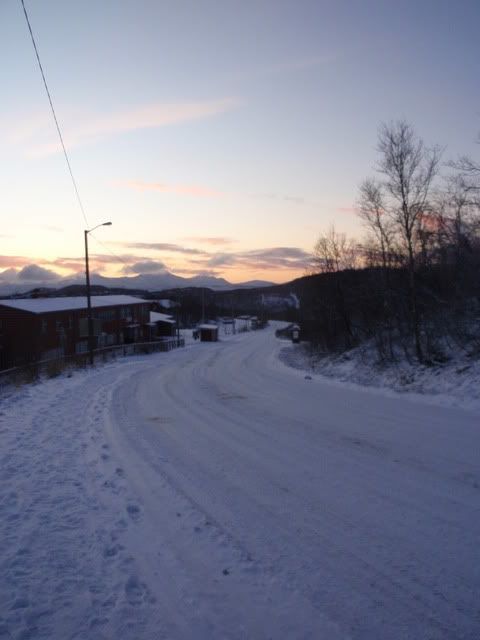 Down the hill and past a school.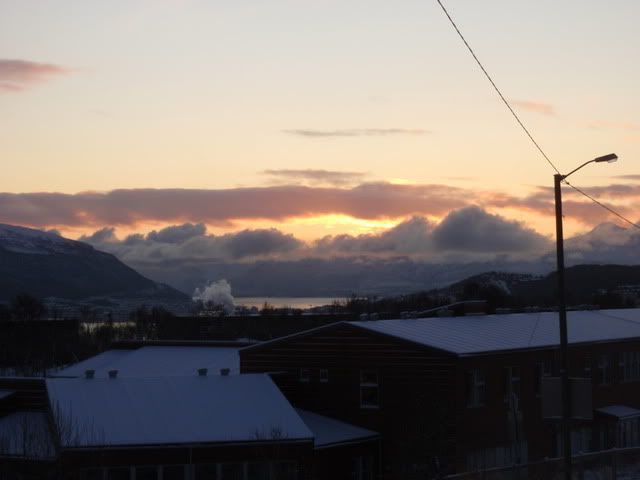 And from there you had one of the best views of the sunset! :)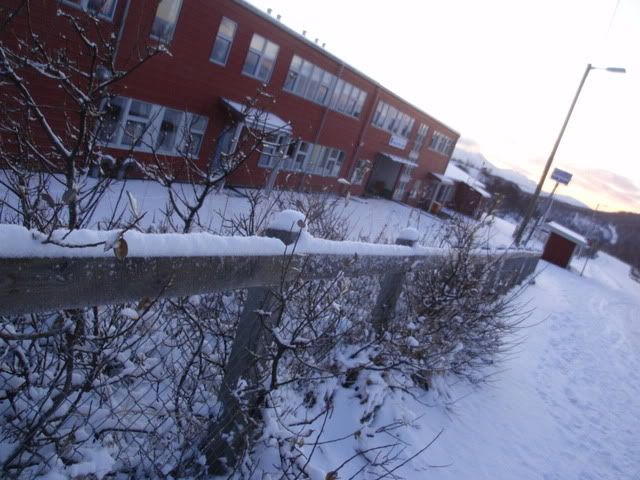 Snow snow snow.
Another picture of the sunset. :)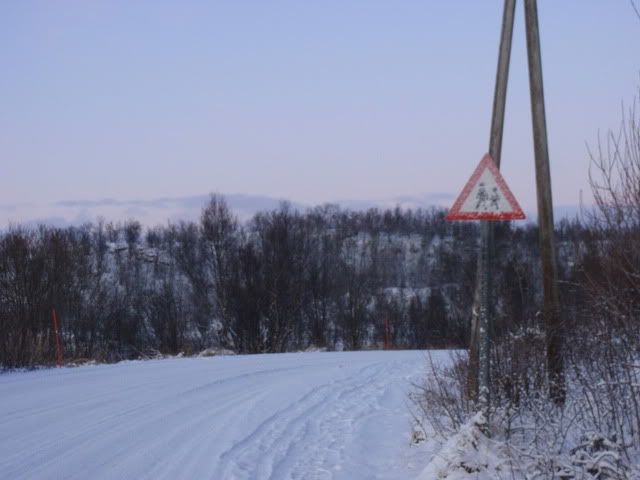 To the side where there aren't houses, there's a small forest.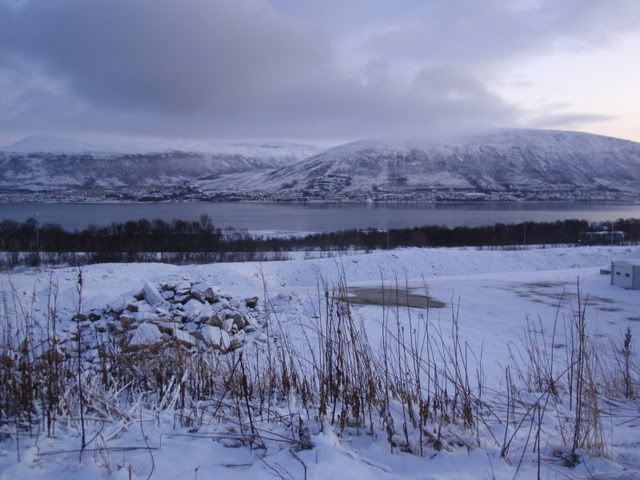 When the road turn you get a good view of the mainland, and it's not far to the shop anymore!
And there's the buy trying to master the slippery, snowy road. (It has some flags because Tromsø's football club was playing, but you can't really see them here.)
I took the bus back because I was too lazy to walk up the hill on the snow with groceries, and it only slid back once. ;)
Aaaaand, here are some bonus photos, from when the sun didn't rise above the mountains anymore! Everything was bathed in such beautiful light. :D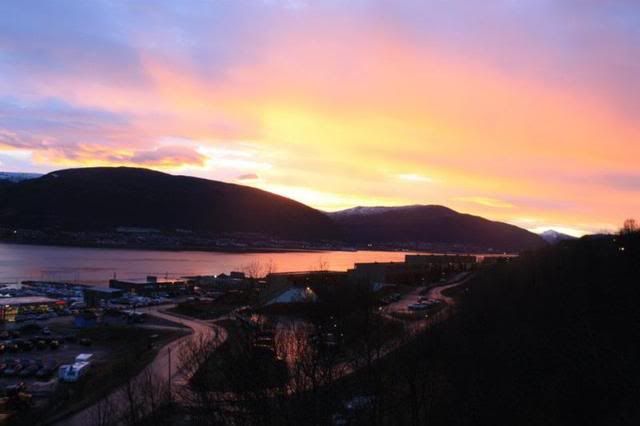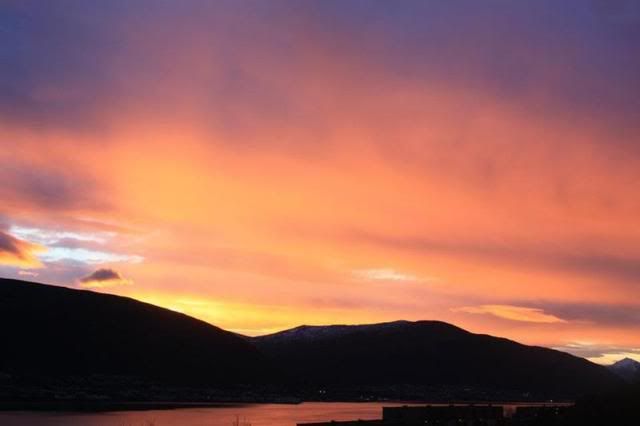 Oh, and I'm about to get the Christmas cards, so if you want one, drop me your address
here
, and I still need to know whether I got your address right,

ai_chi
!
<3 you all!
ETA:
And I almost forgot AGAIN that I forgot the birthdays of the lovely

angrylogic
and

ai_chi
this month, so I'm very sorry, and I hope you had a nice birthday! ♥
And if I forgot more birthdays, I'm sorry! I'm just really horrible at remembering them.